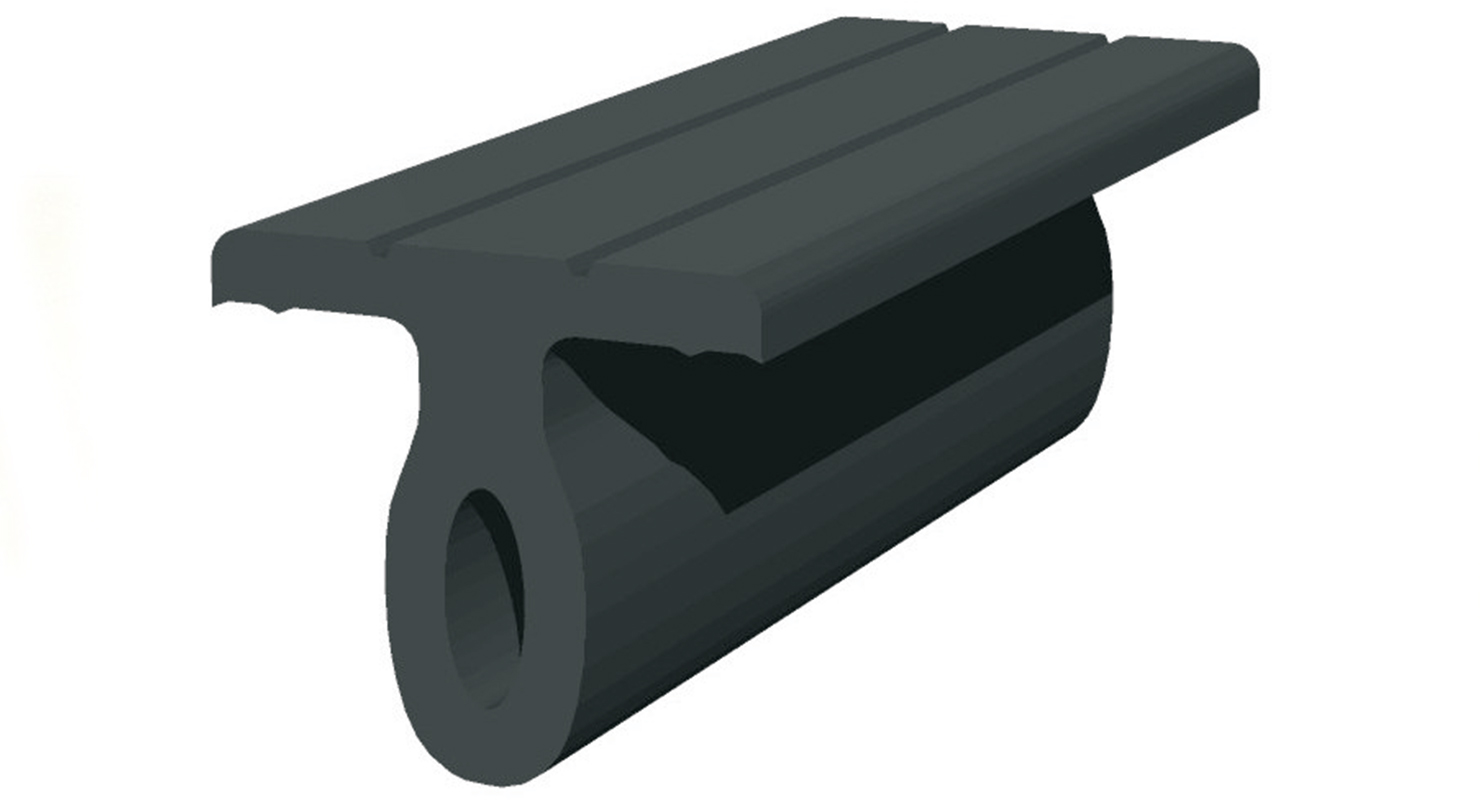 RG GS
RG GS joints are coverjoints filoslab and they are projected and realized to satisfy the followings indications:
to allow relatives movements between two structures;
to avoid meteoric waters slipping through the passage;
to guarantee the structural continuity of the floor next to the passage.
RG GS joints features are:
capacity to absorb the variation in the range of the passage from 20 to 40 mm;
capacity to allow possibles structures vertical or trasversal movements.
This kind of joint is made by a continuous element in vulcanize rubber realized by extrusion.
This production process allows get a continuous joint along all the roadway.
The particular geometry of the selection guarantees a suitable adherence of the rubber to the surfaces of the passage and of the slab for any value of expansion assumed by the joint inside the same project characteristics.
In particular, the central bulb is elastically deformed during the installation to adapt to passage surface.
Properties:
| Model | Width 'L' (mm) | High 'H' (mm) | Passage 'V' (mm) | Scroll (mm) |
| --- | --- | --- | --- | --- |
| RG GS2040 | 75 | 58 | 30 | +/- 10 |
MATERIALS PROPERTIES (Synthetic Rubber (CNR 10018)):
| Nominal Hardness | Resistance at break | Mass Density | G Modulus | % Elongation at break |
| --- | --- | --- | --- | --- |
| 70 +/- 3 Shore A3 | >15.5 N/mm² | 1200 Kg/m³ | 1.1 | >300% |
DO NOT HESITATE TO CONTACT US