Expansion Joints RonamFlex F.50 / F.100 / F.200
The joint of expansion RONAMFLEX is composed by an element in rubber strengthened with metallic armors, the same are completely combined in the rubber to protect them from the corrosion.
The rubber type used is resistant to the abrasion and it is perfect to resist at particularly serious solicitations as those caused from pneumatic end chains, it is oil/gasoline/antifreeze salt/direct exposure to the sunrays resistant. The technical characteristics are conformed to Norms CNR UNI 10018/87.
The metallic armors are in steel S 275 JR cold laminated second UNI 7070 and the adherence rubber-steel it is superior 10 N/mm.
The system of anchorage of the elements is realized with filleted bars in galvanized steel having the right dimensions and section, they are endowed of a no-unscrew system and they are attached to the structure by an epossidic resin.
| Rubber properties | M.U. | Requirements | Test methodology UNI |
| --- | --- | --- | --- |
| Hardness | Shore A3 | 60 | 868 |
| Hardness field | Shore A3 | 55 ÷ 65 | |
| Specific hardness tollerance | Shore A3 | ± 5 | |
| Breaking load | N/mm² | > 15,5 | 6065 |
| Elongation at break | % | > 450 | 6065 |
| Last deterioration after compression of 25% 24 h 70° | % | < 20 | 4913 |
| Thermal deterioration after 96 h 70°C maximum hardness variation | Shore A3 | ± 10 | 5408 |
| Maximum resistance at break variation | % | - 15 | 5408 |
| Maximum variation elongation % a breaking | % | - 20 | 5408 |
| Ozone resistance (50 p.p.c.m. 20% elongation 96 h 40°C) | | Nessuna screpolatura | 6067 - 6068 |
| Fragility limit temperature | °C | < - 25 | 7320 |
| Rubber-metal attack | N/mm | > 10 | 5405 |
| G Modulus | N/mm² | 0,9 | CNR 10018 |
| Tollerance modulus | % | ± 15 | |
| Steel properties for armour plate | M.U. | Requirements | Test methodology UNI |
| Tensile strenght at break | N/mm² | R > 430 | 10025 |
| Exhaustement tension | N/mm² | Rs > 275 | 10025 |
| Elongation at break | % | A > 23% | 10025 |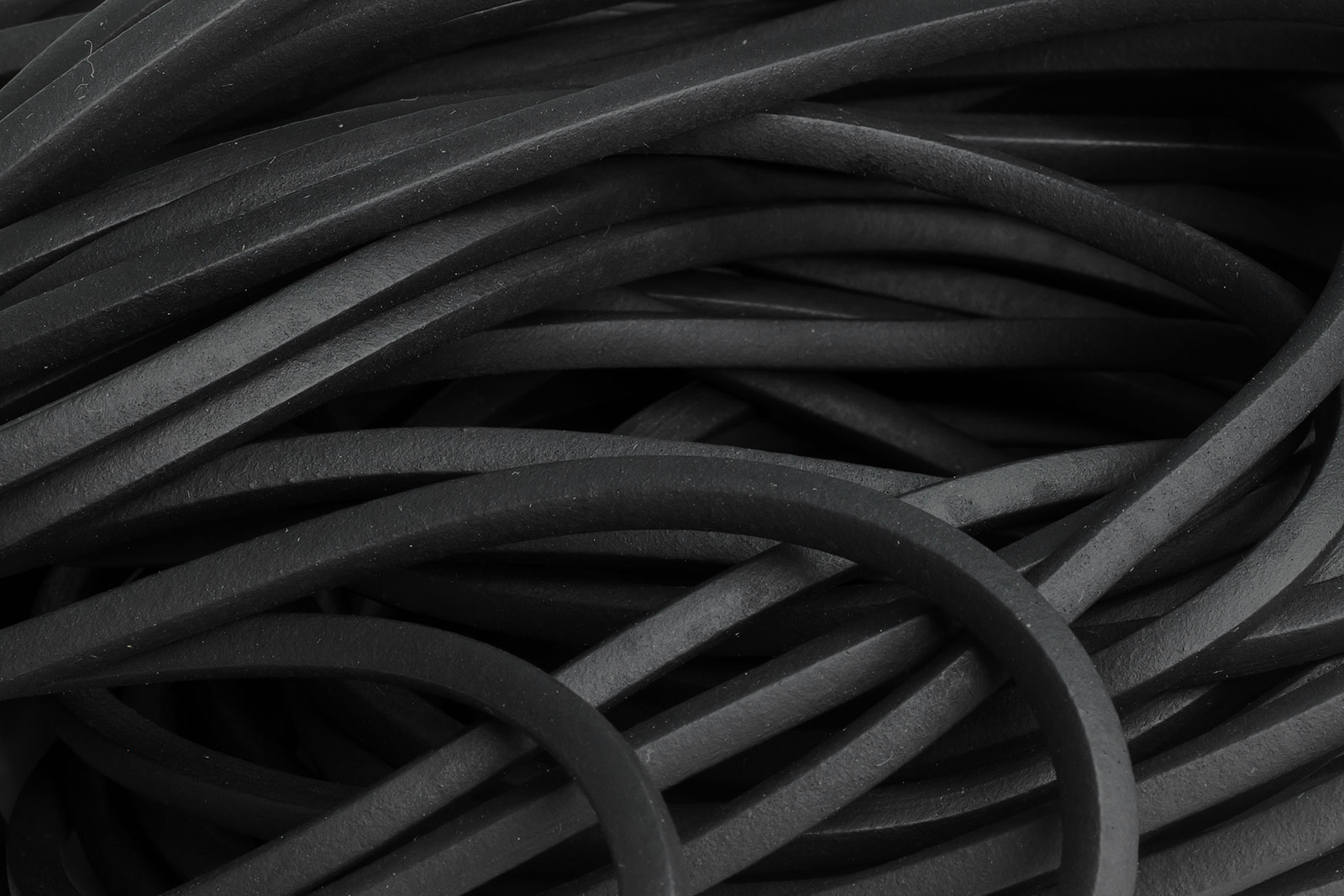 DO NOT HESITATE TO CONTACT US